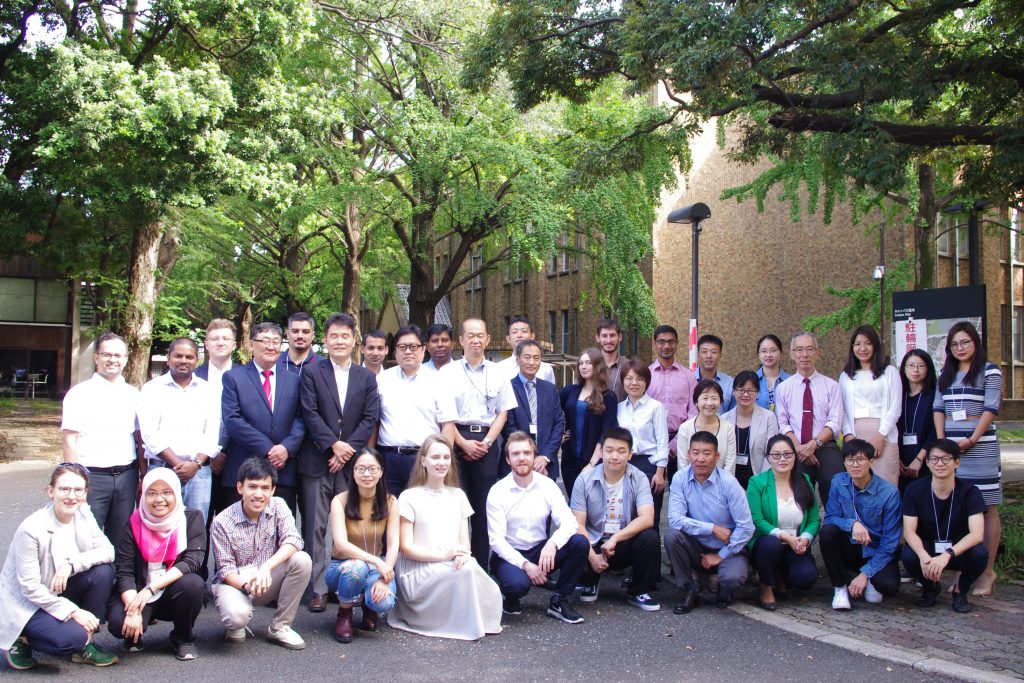 12 September 2018, Tokyo, Japan — To increase the capacity of young/early-career scientists (young researchers) and help them develop proposals for collaborative research in the Asia-Pacific region, a three-day Proposal Development Training Workshop (PDTW) is currently ongoing at The University of Tokyo, Japan, with 21 young researchers coming from China, Japan, Mongolia, Republic of Korea and the Russian Federation.
With the theme "Sendai, Paris and Beyond: Addressing Challenges of Water Security for Sustainability," the workshop was opened by Mr Seiji Tsutsui, APN Secretariat Director and Mr Michihiro Oi, APN national Focal Point (nFP) for Japan.
In his welcome speech, Mr Oi cited that achieving the Sustainable Development Goals will require every part of the society to change the way it uses and manages water. There is a need, he mentioned, to demonstrate and draw attention to effective water resources management in line with the Sendai Framework for Disaster Risk Reduction and the Paris Climate Agreement.
Mr Tsutsui stated that it is of utmost importance for us to manage water resources properly, to ensure, distribute and effectively utilize water for households, agriculture, industry and other human activities, and to treat wastewater in a sanitary and proper manner. Mr Tsutsui emphasized that "in Temperate East Asian countries, it is crucial to manage excess water which is caused by typhoons and torrential rains".
"As a regional network promoting global change research and capacity development, APN is well-positioned as a catalyst in sharing experience on developing and managing regional projects addressing water-related issues," said Dr Tsogtbaatar Jamsran, APN Scientific Planning Group (SPG) member for Mongolia.
The PDTW is a regular APN capacity building activity aimed at enhancing the participation of young scientists in regional collaborative research and creating lasting professional relationships among scientists working in the Asia-Pacific region. This time, the four groups of young researchers will come up with proposals that are related to (1) flood control; (2) water quality and water availability; (3) water resources management; and (4) water-food-energy nexus.
Activities of the PDTW includes a participatory game on decision-making, brainstorming exercises and hands-on practical sessions in proposal submission with the aim of developing a collaborative proposal for funding. Under the supervision of SPG members and mentors who are current APN project leaders, participants are expected to present their developed proposals on the second day and be trained in reviewing research proposals as per APN guidelines.
The workshop is jointly organized by APN and The University of Tokyo, with partial funding support from the Kurita Water and Environment Foundation, Japan.