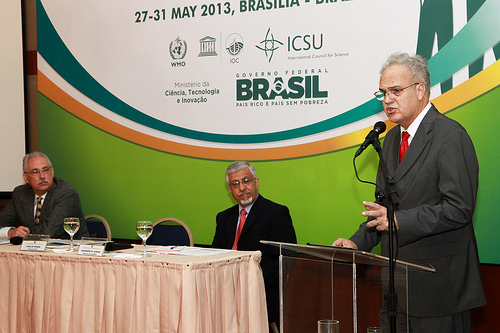 The Joint Scientific Committee (JSC) of the World Climate Research Programme held its annual meeting in Brasilia, Brazil (27–31 May 2013). The meeting was hosted by the Brazilian Ministry of Science, Technology and Innovation (MCTI).
The JSC consists of 18 scientists from 15 countries and is mandated to provide scientific guidance for the WCRP. Members of the JSC are selected by agreement between the three major sponsoring organisations (WMO, IOC-UNESCO and ICSU) and represent climate-related disciplines in atmospheric, oceanic, hydrological and cryospheric sciences. The JSC closely considered WCRP's involvement in Future Earth and listened to a talk from Steven Wilson, Director of ICSU on the current status of Future Earth.
Dr. Linda Anne Stevenson, head, Division of Communication and Scientific Affairs, represented APN at the meeting and highlighted APN's upcoming book entitled "Climate in Asia and the Pacific," its Climate Adaptation Framework and associated partnership with WCRP in this context, as well as new opportunities under its core programmes and three new frameworks.
Regional Downscaling Efforts for the Asia-Pacific
APN supports the implementation of WCRP's Coordinated Regional Climate Downscaling Experiment (CORDEX), particularly in Asia and the Pacific, through two grants approved for funding in 2013: one for supporting early-career scientists to participate in the International Conference on Regional Climate – CORDEX 2013 to be held in Brussels, Belgium later this year (CBA2013-04NSY-WCRP), the other for a series of three workshops for developing CORDEX at the sub-regional level in East Asia, South Asia and Southeast Asia (ARCP2013-15NMY-Manton).
For more information about the CORDEX 2013 conference or inquiries about sponsorship for young scientist participation, please visit conference website at http://cordex2013.wcrp-climate.org/.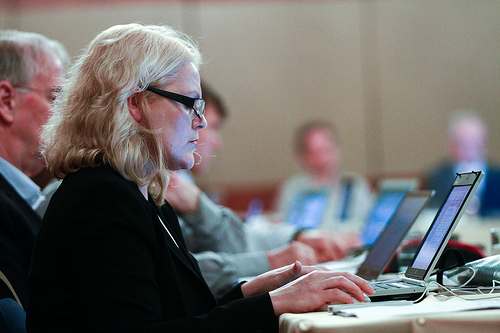 WCRP Accomplishment Report 2013
WCRP released its Accomplishment Report 2013, which summarises its work from 2009 to 2013 in regional climate studies, climate system observations, decision maker support, capacity development and partnership building. APN was recognized in the report as an important partner for its long-term success. The report is available at http://wcrp-climate.org/images/documents/reports_flyers/WCRP_report03_2012.pdf
Update from Core Projects
The meeting also heard updates and future plans by representatives of the four core projects, CliC (Climate and Cryosphere), CLIVAR (Variability and Predictability of the Ocean-Atmosphere System), GEWEX (Global Energy and Water Exchanges Project) and SPARC (Stratospheric Processes And their Role in Climate).
Global Framework for Climate Services
Twenty years ago the concept of climate services was foreshadowed when the research advances in seasonal climate forecasting by the WCRP community were applied in the state of Ceará to help the drought-prone Nordeste respond to the deleterious impacts of drought in the region. Three of the WCRP Grand Challenges are directly relevant to problems such as drought including the provision of skilful future climate information on regional scales, past and future changes in water availability, and science underpinning the prediction and attribution of extreme events
In addition to the various programs and activities under the WCRP umbrella, a number of other organisations were represented at the JSC including GCOS, IOC-UNESCO, among others. The next meeting of the JSC will take place in Heidelberg tentatively from 30 June to 4 July 2014.
(Photos: Giba/Ascom do MCTI)