26 August 2015 —APN is pleased to announce one winning photograph for the month of July in the ongoing annual L. B. Brown Memorial Photo Contest 2015.
The winner for July "Empowering the Youth" is Satabdi Datta (India) who submitted a photo of a girl from a fishermen's community in coastal region of Eastern India taken at Purba Medinipur, West Bengal, India. This photo conveys the vital role of education in empowering the youth.
The winning photo for July, along with other monthly winners, will be exhibited at APN's 21st IGM/SPG Meeting to be held in March 2016, where the grand winner of the annual L. B. Brown Memorial Award will be selected. For the current month of August, APN welcomes entries under the theme "Water for Sustainability" in recognition of the World Water Week 2015 (23-28 August). For details to submit your entry: http://friends.apn-gcr.org/forums/topic/call-for-entries-august-water-for-sustainability/
Winning Photographs: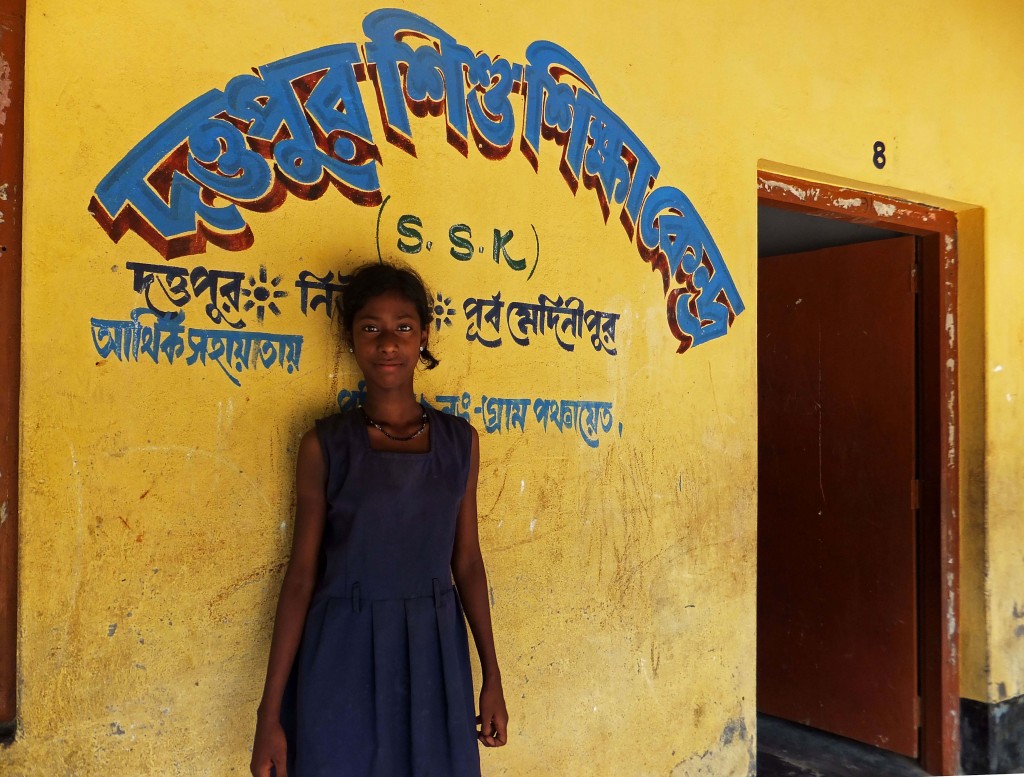 Photo: Satabdi Datta (CC BY-NC 4.0)
Educate and Empower. This girl hails from a fishermen's community in coastal region of Eastern India. While most of the kids of her age in the backward village tend to drop out from school induced by a number of reasons including earning bread for the family, this girl still manages to attend her classes on quite a regular basis. This photograph was taken when she was standing in front of her classroom, waiting for her younger friends to arrive. (S. Datta).
" Education is the basics for better life for everyone and also the necessity for the better world."
— Hiroshi Tsujihara, Director, APN Secretariat
" Look at her eyes. It tells it all. Education is empowerment. This young lady will go far with the determination expressed through her eyes."
— Linda Anne Stevenson, Head of Communication & Scientific Affairs Division, APN Secretariat
Runners-Up (July):
APN would also like to thank all participants of the July contest for their amazing captures, especially the two photos below which were shortlisted as runners-up for the month.
| | |
| --- | --- |
| | Galloping his way to sustainable future. A kid works from his early age to self-afford his studies and achieve his lifelong dream as buying a land for his family. |
| | Floating lives. Bach Dang River is a major tributary of the famous Perfume river of Hue city. This river nourishes, protects and provides basic needs for residents living in the surrounding communities especially for the so-called boat people. However, it is gradually getting polluted as people also use it as a dump-site. |