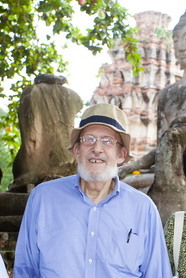 It is with deep sorrow and grief that the APN Secretariat informs the passing away of Mr. Louis Brown on Friday 13 February 2015.
Mr. Brown has been APN's  national Focal Point for the USA until 2010, and has since been a member of the APN Steering Committee.
The APN would not have become what it has achieved today without Mr. Brown's dedication as a founding father, a strong leader and an ardent adviser. We will miss Mr. Brown greatly and always remember him as a wonderful colleague, an inspiring mentor and a good friend.
Please join us in expressing our deepest sympathy to his family, and may he rest in peace.
APN Secretariat