16–17 January 2014, Bangkok, Thailand — With support from the APN through project CBA2013-06NSY-Shrestha, the Asian Institute of Technology (AIT) organised a workshop focusing on sustainable groundwater management in Asian countries.
The workshop, entitled "Enhancing the groundwater management capacity in Asian cities through the development and application of groundwater sustainability index in the context of climate change," seeks to enhance understanding among policy makers on the Groundwater Sustainability Index and Driver, Pressure, State, Impact, Response (DPSIR) framework, as the analytical framework for achieving sound groundwater management.
The regional workshop wasjointly implemented by AIT, Thailand; Institute for Global Environmental Strategies (IGES), Japan; and International Research Center for River Basin Environment (ICRE), University of Yamanashi, Japan, and was participated by experts from eight countries including Thailand, India, Indonesia, Japan, Lao, Myanmar, Pakistan, and Nepal.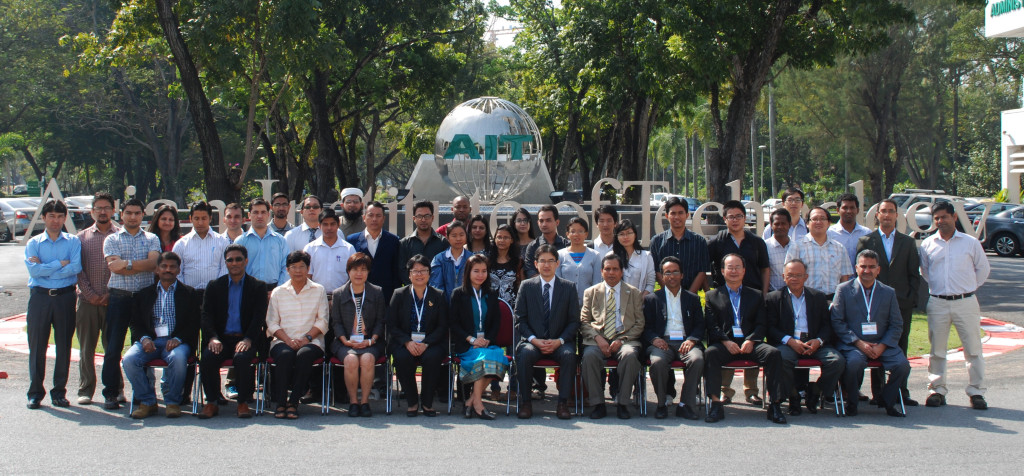 For details of the workshop, please visit AIT news centre at: http://www.ait.ac.th/news-and-events/2014/news/asian-countries-top-groundwater-abstraction-workshop/view
For more information about this APN project, please visit the project website: http://www.apngw.ait.ac.th/