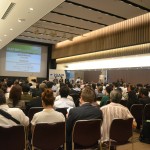 Third International Forum for Sustainable Asia and the Pacific (ISAP2011): New Asia-Pacific Perspectives Towards Rio+20 Implications of East Japan Disasters, Yokohama, Japan, 26-27 July 2011.
In line with the main themes of Rio+20, ISAP2011 will address the issues of a green economy in the context of sustainable development and poverty eradication and the institutional framework for sustainable development.
In addition, ISAP2011 will focus on the implications of the recent triple disasters in Eastern Japan, an event which obliges us to review the resilience and outlook of our current political and social systems in the face of climate change and natural disasters.
For more details please visit the official website: http://www.iges.or.jp/en/news/event/isap2011/index.html