Bangkok, 20-21 October 2022—To examine the applicability and usefulness of the concept of the "Regional Circulating and Ecological Sphere (R-CES)" in the Thailand context, APN, in collaboration with IGES Kansai Research Centre (IGES-KRC) and Asian Institute of Technology (AIT), held the second R-CES National Workshop under the subtitle "Promoting R-CES: Concept for Resilient and Sustainable Communities in Thailand". Approximately 45 participants from different sectors attended the event held at the AIT campus, in the North of Bangkok, Thailand, on 20 and 21 October 2022.

Listening to presentations on ongoing projects to implement SDGs in Thailand, policymakers, academia and representatives of NPOs discussed, partly in breakout groups, the constraints and opportunities in implementing SDGs successfully on the local level, both in rural and urban communities.
The R-CES concept, centering on the SDGs and targeting to provide a concrete vision of integrated and indivisible approaches covering economic, social and environmental dimensions, encourages local communities to become more independent from urban centres by utilising their locally available resources more efficiently. R-CES is an integrated policy approach that incorporates concepts of a low-carbon society, resource circulation, and living in harmony with nature. At the workshop, it was checked on its applicability to help ongoing projects and initiatives to achieve SDGs in Thailand.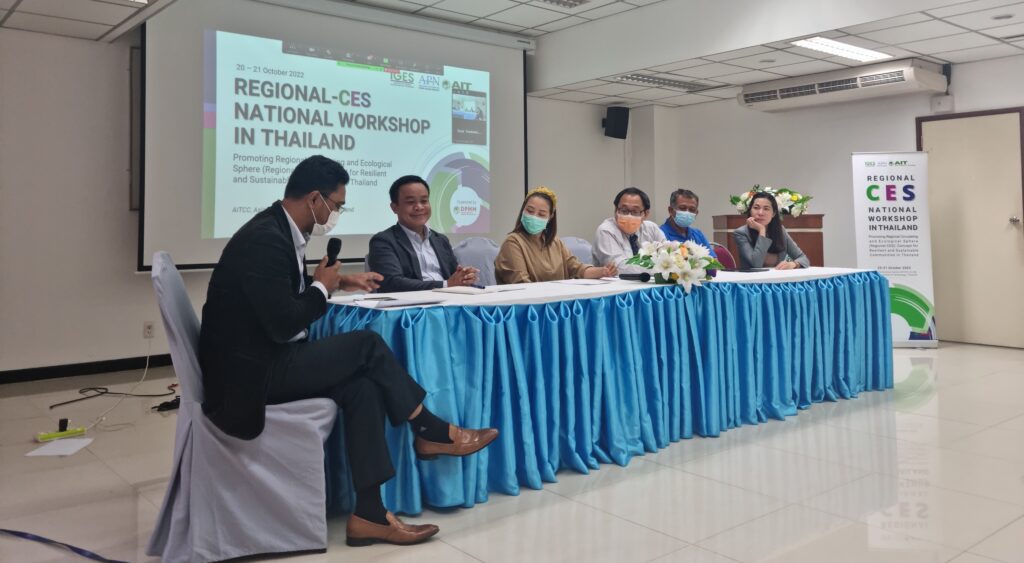 Participants confirmed that while R-CES could be an exciting tool to identify strengths and weaknesses of ongoing or planned activities, they also agreed that other concepts are worth examining, such as the Bio-Circular-Green Economy.
They also stressed the need to learn further from other countries how best to utilise R-CES and other concepts by taking into account community-specific situations and other factors.