4 April 2019, Canberra — Biodiversity continues to be lost at an alarming rate in every region of the world endangering food security, livelihood and the quality of life of all people. As related to the varying trends reported in the Asia-Pacific Regional Assessment issued by Intergovernmental Science-Policy Platform on Biodiversity and Ecosystem Services (IPBES), the Oceania region, which consists of six of the world's 39 hotspots of diversity, is no exception to the threats and pressures confronting its diverse environments and natural capital.
In connection, a science-policy dialogue on IPBES Asia-Pacific Regional Assessment for Oceania is happening on 4–5 April 2019 at Rydges Capital Hill in Canberra, Australia. Officials and policymakers from 12 governments, experts, researchers, as well as leaders and practitioners from the civil society and academia gather to exchange views and experiences on how best to recognize and promote the contribution of biodiversity and ecosystem services in a way it shapes a collective future.
The science-policy dialogue is part of an initiative on "Capacity Building for the Implementation of the IPBES Asia-Pacific Regional Assessment – JBF-IPBES(C3)" supported by the Japan Biodiversity Fund (JBF) under the Secretariat of the Convention on Biological Diversity (SCBD) and implemented by the Institute for Global Environmental Strategies (IGES) and the Asia-Pacific Network for Global Change Research (APN), in collaboration with IPBES Secretariat and the Department of Environment and Energy (DOEE) of the Australian Government.
The two-day dialogue covers compelling challenges and issues on biodiversity and ecosystem services in Oceania which focuses on: (1) invasive alien species; (2) threatened species; (3) implementation of biodiversity policy; and (4) development of biodiversity policy. In addition, it targets to provide an avenue for highlighting the findings from the IPBES Asia-Pacific Regional Assessment complementing the knowledge that biodiversity and ecosystem services are intricately linked to human development and wellbeing.
Through the uptake of the IPBES Asia-Pacific Regional Assessment, it is expected that the dialogue will help facilitate understanding of the IPBES process and the relevant key messages on the importance, status, trends and threats to biodiversity and ecosystem services in the region. Topics of interest in the Oceania will be touched upon during the dialogue through plenary presentations and discussions, parallel knowledge café sessions and networking café stands.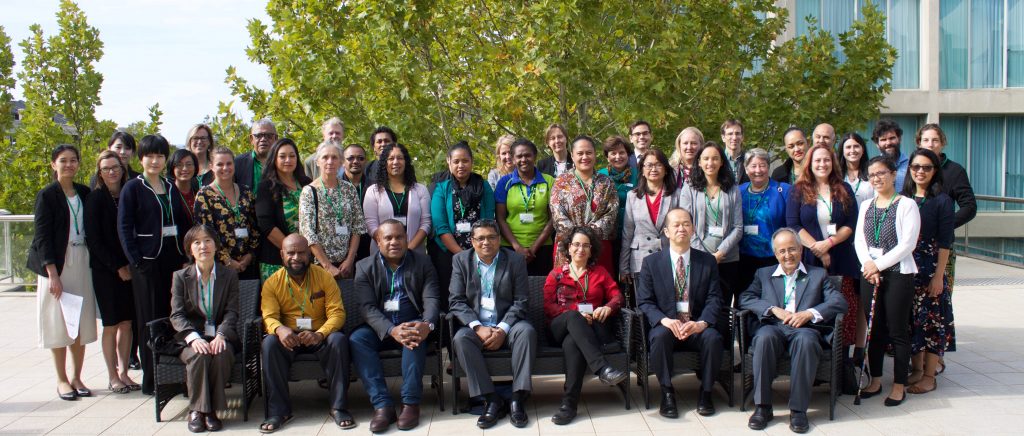 For more information please contact:
Ms Leila Bouhafs, National Focal Point for IPBES, Australia, email: Leila.Bouhafs@environment.gov.au
Dr Linda Anne Stevenson, Head, Division of Communication and Scientific Affairs, APN Secretariat, email: lastevenson@apn-gcr.org
Ms Naoko Nakajima, Director, Institute for Global Environmental Strategies (IGES) Tokyo Sustainability Forum, email: n-nakajima@iges.or.jp