The APN Secretariat is pleased to welcome Mr. Vianney Vunabandi as an intern to the Secretariat. He will be providing support on ICT development and event management for the Secretariat for a period of six months starting from today. Below is a short message from the youngest member of the Secretariat:
Vianney Vunabandi, APN Intern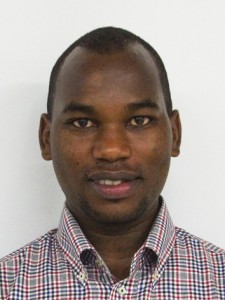 My name is Vianney Vunabandi, intern at the Asia-Pacific Network for Global Change Research (APN) secretariat. I am a Master's student at Kobe Institute of Computing, Graduate School of Information System.
The usefulness of Information Communication Technology tools (ICTs) in promoting social welfare has become widely recognized all over the world. My keen interest is to contribute and play a role in information management, website content on climate change and to propose available ICT tools for improving ways of addressing global change and other related issues globally. My current field of interest is how to apply ICT tools in climate change, disaster risk reduction, disaster preparedness, management and other related global change issues. The application of ICT tools in empowering policy makers and researchers all over the globe will continue to increase and thus, ICT will be very helpful especially for developing countries, where organisations need to work remotely while promoting stronger partnerships with developed countries.
It is my great pleasure to work as an intern in this organisation alongside people with extensive experience in various domains, which are linked to global change. I strongly believe that this internship is a unique opportunity to learn and practice new activities at the APN Secretariat. It will be an added value to my studies and it's a kind of preparation for me to become a better candidate to work for an international organisation in the future, just after completing my ICT Innovator course program.