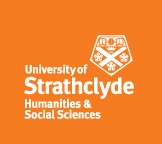 Applications are now being taken for a new post-graduate programme in climate change law offered by the University of Strathclyde Law School and starting in September 2014: the Master in Laws (LLM) in Climate Change Law and Policy.
The Strathclyde LLM in Climate Change Law and Policy does not require candidates to interrupt their current occupation or leave their country and family. Instead, it is based on attendance during limited periodic teaching sessions in the unbeatable setting of Cameron House on the shores of Loch Lomond near Glasgow.
The programmes flexibility will make it attractive to anyone working in government, international organisations, law firms and consultancies, the banking and insurance sector, electric utilities, and research, educational and advocacy organisations who wish to obtain a timely qualification and specialist knowledge in an increasingly important field of law and policy. It also provides an excellent opportunity for recent graduates in law and other relevant disciplines to start out their careers in an exciting growth area with a competitive edge.
The portfolio of modules allows participants to tailor the programme to their own interests and needs. Modules include topical areas such as Climate Change and International Law; Equity and Adaptation; Sustainable Energy Governance; Carbon Markets and Climate Finance; Forests, Land Use and Climate Change, amongst others.
Strathclyde Law School is currently ranked first equal in the UK for Graduate Prospects ad ranked 10th in the UK by the Complete University Guide. The University of Strathclyde after being nominated THE UK University of the Year in 2012, has repeated its success as THE UK Entrepreneurial University of the Year in 2013.
Detailed information on the Strathclyde LLM in Climate Change Law and Policy can be found here while this short flyer provides an overview of the programme structure, qualifications and entry requirements, and lecturing faculty.
There are several scholarship opportunities available for students applying for the Strathclyde LLM in Climate Change Law and Policy. The first one is a University wide International Scholarships with a deadline of 30 May 2014. Further information about this scholarship can be found here. A second opportunity comes directly from the Law School where 10 scholarships will be awarded to students applying to LLM programmes run by the Law School, including the LLM in Climate Change Law and Policy. Further information can be found here. Finally, opportunities can also be found on the University scholarship engine search available here.
More information/contact:
Dr Francesco Sindico
Programme Director, Strathclyde LLM in Climate Change Law and Policy