Dr. Joni Jupesta, winner of APN's Mitra Award (2013), was recently appointed as Environment Advisor at PT. Sinar Mas Agro Resources and Technology (SMART) Tbk in Jakarta, Indonesia, and, since 2013, has become a visiting research fellow at United Nations University in Tokyo, Japan.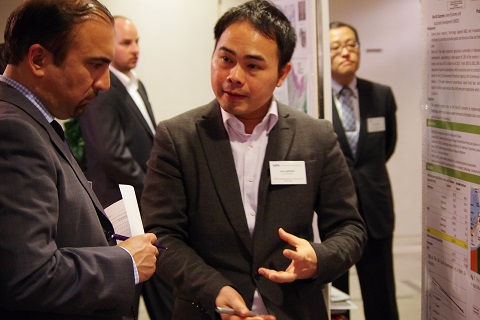 Dr. Jupesta's work is to link knowledge into action through system analysis, system innovation and system governance across forestry, agriculture and energy sectors. His current research project is on sustainability transitions in emerging countries (e.g. Indonesia), to scale up science and technology innovation to meet sustainable development goals.
Dr. Jupesta is project leader of "Low Carbon Urban Infrastructure Investment: Cases of China, Indonesia, and Japan" funded by APN.
Recently, Dr. Jupesta was appointed as a research fellow of the Earth System Governance Project, one of the largest networks of scholars in global environment governance. Based on his research work, he published several articles discussing sustainability across sectors (energy, agriculture and forestry) and scales (country, rural and urban).
For more information about APN's Mitra Award: https://www.apn-gcr.org/programmes-and-activities/pdtw/#mitra_award
For more information about Dr. Jupesta's recent work, please visit http://www.greentalents.de/news-media_news_further-achievements-of-joni-jupesta.php