11 July 2014, Vientiane, Lao PDR — Themed "Green Economy as related to the Energy Sector," a newly structured APN Proposal Development Training Workshop (PDTW) was conducted at Vansana Riverside Hotel, Vientiane, Lao PDR. With 24 participating young scientists coming from APN member-countries in Southeast Asia, this was the first ever PDTW set in Lao PDR and held back-to-back the 7th Southeast Asia Sub-regional Committee (SEA-SRC) meeting.
The two activities, considered pioneer APN events hosted by Lao PDR, were made possible in collaboration with the Ministry of Natural Resources and Environment of Lao PDR and the Low Carbon Asia Research Network (LoCARNet). Aside from increasing the capacity of young scientists to submit proposals to the APN towards sustainable development in the Asia-Pacific region, the PDTW also creates opportunities for participants to network and establish relationships among peers promoting regional collaboration.
There were 20 resource persons who served as mentors in the PDTW and it includes the APN national Focal Points and members of the APN Scientific Planning Group. Through the knowledge and guidance imparted by the resource persons, the young researchers developed four proposals on global change and energy-related issues and presented them on the last day of the PDTW.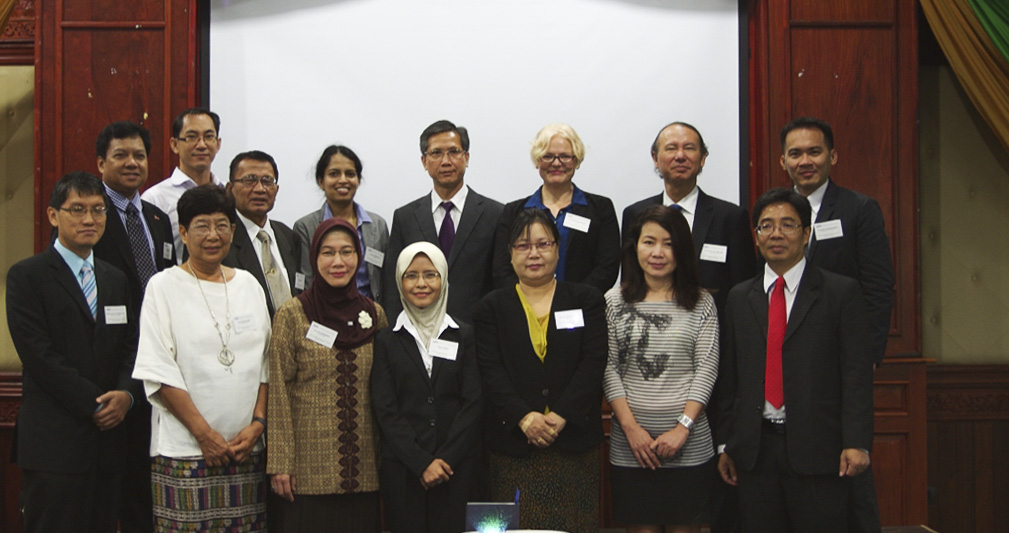 At the SEA-SRC meeting discussions that commenced today, members have developed an operation plan for the 2014/2015 fiscal year. Another important note and first time in APN history, a Myanmar representative participated in the meeting and shared ongoing and past research activities related to global change in Myanmar. As a result, the SEA-SRC members expressed their willingness to engage Myanmar in the regional activities, and also invited the said APN approved country to formally become an APN member through successful collaboration.