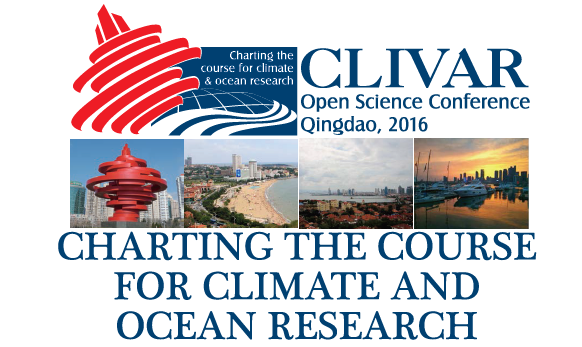 Introduction
The Qingdao National Laboratory for Marine Science and Technology (QNLM) in China is proud to host the World Climate Research Programme (WCRP)'s CLIVAR Open Science Conference "Charting the course for climate and ocean research" in September 2016. QNLM is delighted of the opportunity to convene the international research community for this important event given its strong interest in promoting greater understanding of our climate and the ocean. The Open Science Conference, and the associated Early Career Symposium and Regional Stakeholder Forum, promise to bring together prominent international scientists and the future generation of scientific leaders.
Conference vision
"The collective voice and expertise of the international climate community is essential to shaping the international research agenda on the coupled ocean-atmosphere system. The World Climate Research Programme's (WCRP) core project on Climate and Ocean – CLIVAR – invites the international climate community to review the state of the science, to prioritize international research plans and to initiate and foster collaborations."
Venues
Open Science Conference: 
Monday 19 September: QNLM Academic Exchange Center, Aoshanwei, Jimo
Tuesday – Friday 20-23 September: Hyatt Regency Qingdao
Early Career Scientists Symposium
18, 24-25 September: The First Institute of Oceanography, SOA
Regional Stakeholder Forum
18 September: Hyatt Regency Qingdao
Important Dates
Registration will open in December 2015. 
Abstracts can be submitted via the Conference website from December 2015 until 15 March 2016.
For More Information
Conference website: www.clivar2016.org
Email: info@clivar2016.org