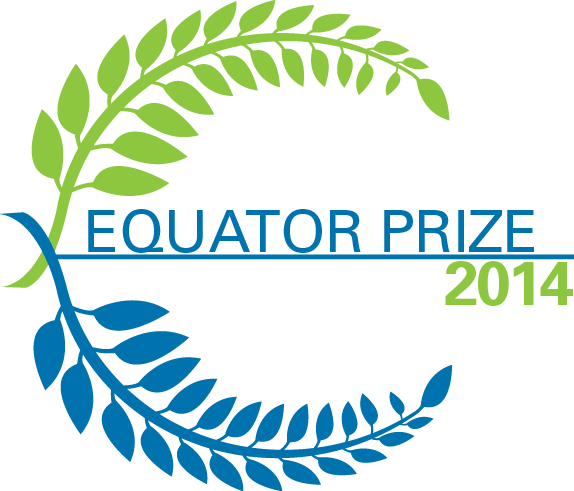 The Equator Initiative partnership has recently opened the Equator Prize 2014 call for nominations.
Awarded biennially, the Equator Prize recognizes outstanding local sustainable development solutions for people, nature and resilient communities.
The Equator Prize 2014 will honor twenty-five (25) local initiatives that are working to reduce poverty through the conservation and sustainable use of biodiversity and ecosystems.
The theme of this cycle of the award is 'local climate action'. Special recognition will be awarded in:
• Smallholder agriculture and food security
• Forest management (including REDD+)
• Sustainable land management
• Ecosystem restoration
• Sustainable energy
• Water security
• Disaster risk reduction
This message is a request to get the call for nominations out as widely as possible through your respective networks.
The Equator Prize 2014 is open to community-based initiatives active in all countries receiving support from UNDP, making this a truly global award for local best practice.
Eligibility requirements, selection criteria and nomination materials in 15 different languages are available at www.equatorinitiative.org.
You are invited to participate by nominating eligible projects and encouraging community and project leaders you work with to do the same.
If you have any questions, please contact Joseph Corcoran at joseph.corcoran@undp.org.
The Equator Initiative partners look forward to learning about – and sharing with the world – the next generation of community-based innovations in environmental conservation and sustainable livelihoods.
Equator Prize 2014 – Call For Nominations – EN