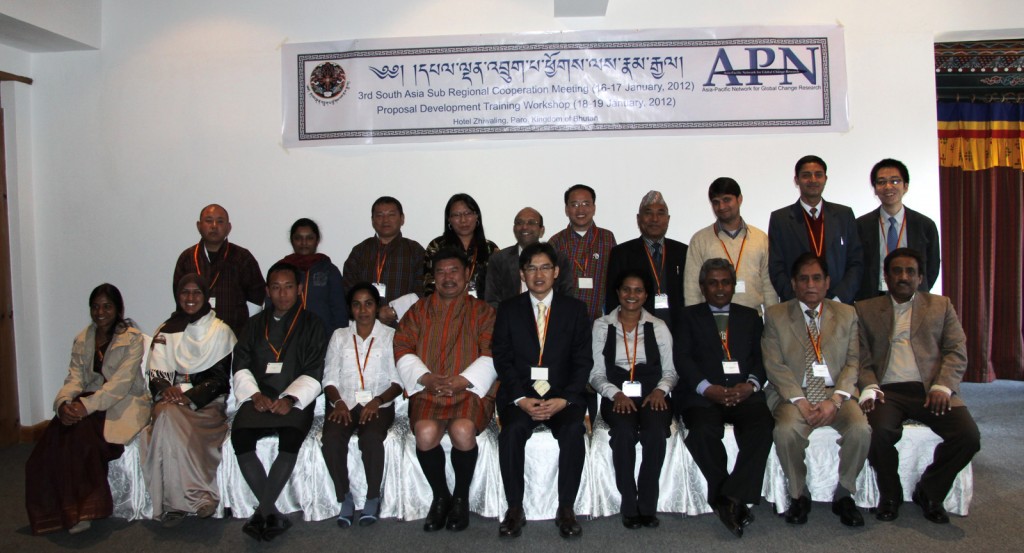 20 Jan 2012, Paro, Bhutan — APN's twenty-second and youngest member country Bhutan successfully hosts the Third South Asia Sub-Regional Cooperation (SA-SRC) Meeting from 16 to 17 January 2012, where country representatives from Bangladesh, Bhutan, India, Nepal, Pakistan and Sri Lanka worked together to identify research priorities of common interest for possible collaboration, and shared information on their efforts and needs for global change research.
Dr. Ugyen Tshewang, Secretary of National Environment Commission (NEC), Royal Government of Bhutan officially opened the SA-SRC Meeting on 16 January 2012. "It's a great opportunity for Bhutan to host this very important meeting, and I hope the discussions and proposed activities will go a long way beyond this meeting," said Dr. Tshewang in his opening address.
"Bhutan, like many other countries in South Asia, where a fifth of the global population lives, is facing many daunting challenges posed by global change, which in many cases are exacerbated by the difficulties on the economic front," he added, "I hope South Asian members of the APN will make use of this great initiative to explore ways of learning from each other and helping each other in order to address global change challenges."
Mr. G. Karma Chhopel, Head of Water Resources, National Environment Commission, Bhutan and APN's National Focal Point for his country, provided crucial support for the preparation for the four-day event. Mr. Chhopel, who was later elected Chair of the SRC Meeting, steered the discussion towards frank and candid talks which led to a set of strong outcomes.
APN Secretariat Director, Dr. Akio Takemoto, expressed his gratitude to the Bhutanese host, noting the exceptional level of commitment from both Bhutan's research and policy-making arms. "We are very excited to see Bhutan's strong support in organizing this meeting," said Dr. Takemoto, "and I'm sure the active involvement of our newest member in the Network will give new dynamics to the collaborative research and capacity building activities in the region."
Participants actively shared their countries' experiences and latest scientific trends and issues in global change research, in particular their efforts towards achieving sustainable development and bridging science-policy gaps. Representatives also introduced their research priorities as well as capacity gaps for conducting such research.
Many opportunities for cross-border collaborative research were identified under four broad areas: water, agriculture, health, and urban development issues in the context of global change. Participants recommended various tools to address such topics, including through enhanced data collection and dissemination, assessment and prediction, modeling and inter-model comparison, etc., to provide outcomes that will feed into the development of national development plans and adaptation plans.
A detailed summary of the discussions will be made available for South Asia Sub-Regional Committee members in due course.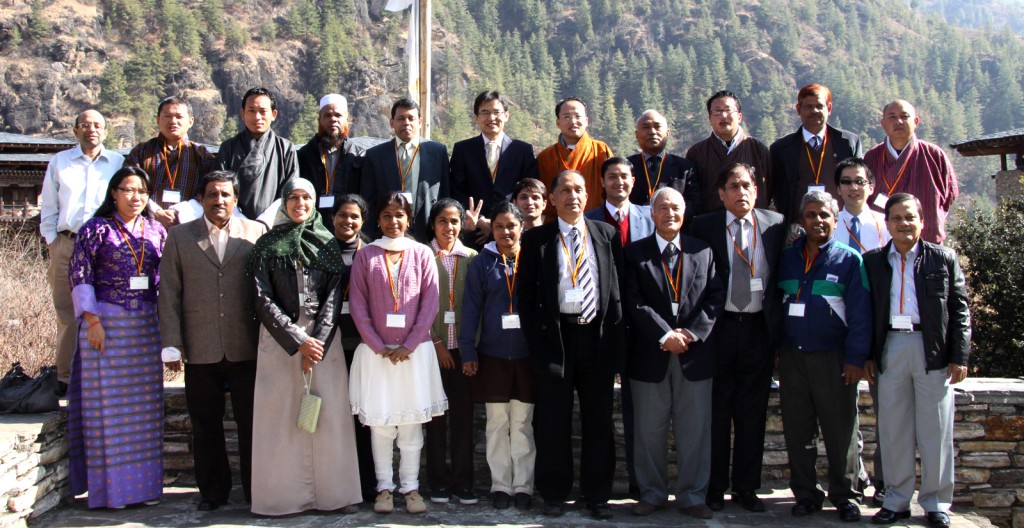 Back-to-back event: proposal development training for young and early career scientists
Following the SA-SRC Meeting a Proposal Development Training Workshop was organized to provide hands-on training for young scientists in South Asia to develop competitive proposals for submission to the APN.
In this second event of its kind organized by the APN in the sub-region, 14 young and early career scientists from the six APN South Asian member countries had the opportunity to learn about APN, its annual calls for proposals process, and how to prepare competitive proposals for possible funding.
APN Scientific Planning Group Members, National Focal Points from the South Asian group and invited experts from India, Nepal and Pakistan guided the trainees through APN's entire proposal process, from preparing quality proposals to reviewing/selecting proposals, by providing mentorship in the exercise session designed to encourage maximum interaction between trainees and mentors.
"From the research persons we have the opportunity to learn many things, not only in terms of gaining knowledge, but also about project management and networking," said Mr. Sujan Subedi, Meteorologist, Ministry of Environment, Nepal, "the topics chosen were very relevant for our region and offer great hints for my future research."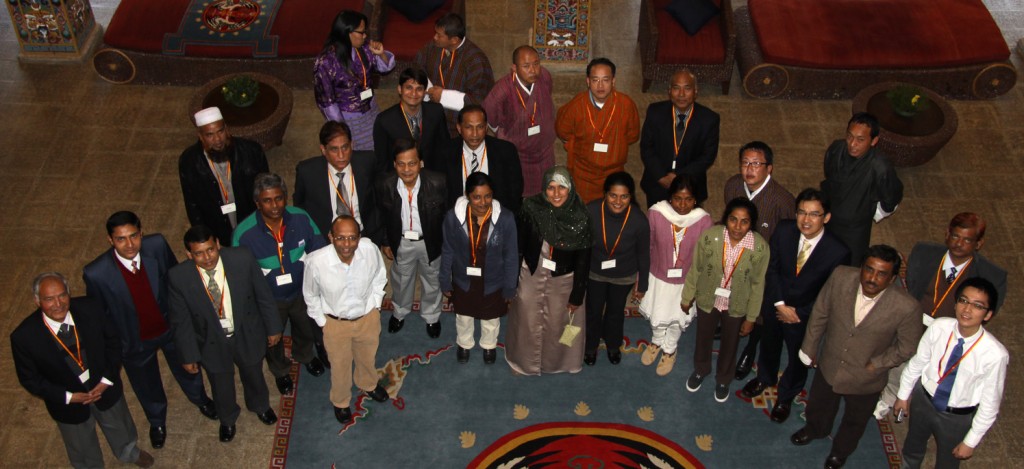 For more information about APN sub-regional cooperation, the APN proposals process and proposal development training workshops, please contact Dr. Linda Anne Stevenson, APN Executive Science Officer at [email protected] or Mr. Xiaojun Deng, APN Programme Officer for Communication and Development at [email protected].
Photo gallery (Photos: Karma Tshering, NEC Bhutan; APN Secretariat)
[nggallery id=1]