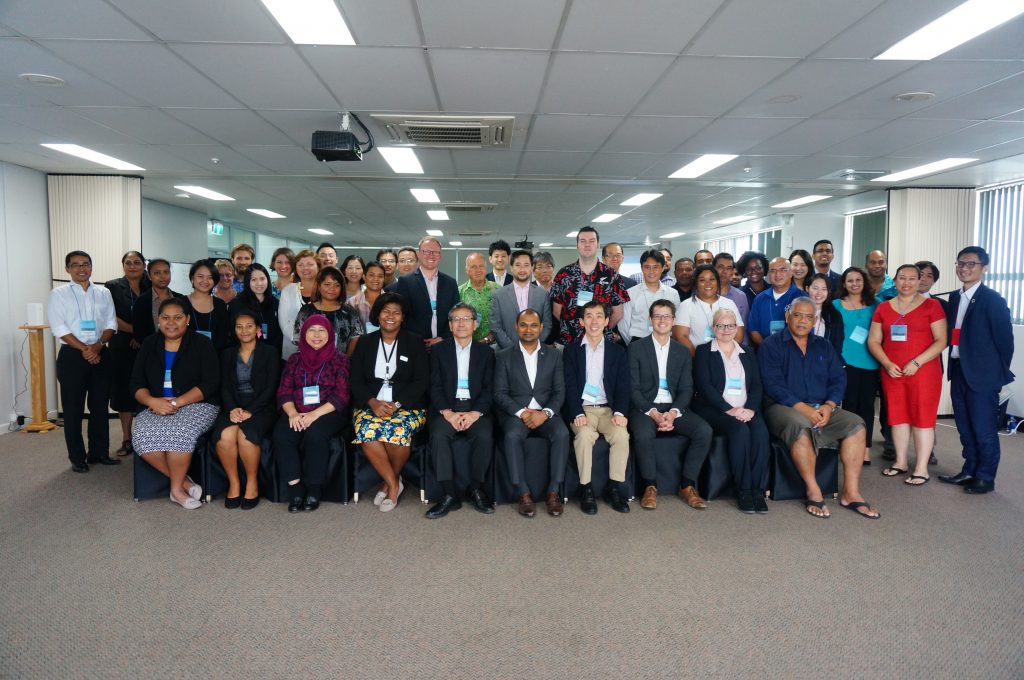 Suva, 26-27 September 2017 — APN Secretariat Director, Mr. Seiji Tsutsui, and Division Head for Communication and Scientific Affairs, Dr. Linda Anne Stevenson attended the Regional Workshop on Preparation for COP23 in Asia-Pacific, which was held on 26-27 September 2017 in Suva, Fiji.
The event was hosted by the Ministry of Environment, Japan; Ministry of Foreign Affairs, Japan; Department of Foreign Affairs and Trade, Australia; and Ministry of Economy, Fiji. The event was the 26th annual seminar related to climate change in Asia and the Pacific and organized by the Overseas Environmental Cooperation Center, Japan (OECC).
The objectives of the workshop were to:
discuss how countries can enhance adaptation actions by strengthening the role of climate change risk assessment in national adaptation planning;
learn how to enhance adaptation actions, inter alia with a view to strengthening domestic institutional arrangements and monitoring and evaluation (M&E) systems;
exchange experiences and lessons learnt from existing transparency arrangements under the Convention and discuss technical challenges to be taken into consideration in implementing the enhanced transparency framework under the Paris Agreement; and
share experiences in domestic arrangements for the implementation of the Paris Agreement, such as legislation, inter-ministerial coordination, stakeholder consultation and budget allocation.
APN also had an opportunity to engage in membership discussions with the governments of Australia and Fiji and interacted with Pacific Island Countries (PICs) including Samoa, Marshall Islands, Nauru, Solomon Islands, Tuvalu and Kiribati. Following a presentation by APN, all PICs represented were made aware of their approval status in APN and eligibility submit proposals via APN's calls for proposals.
In addition to a large number of Pacific Island Countries in attendance, EU, UNDP, GIZ, WRI, APN etc. were also represented.