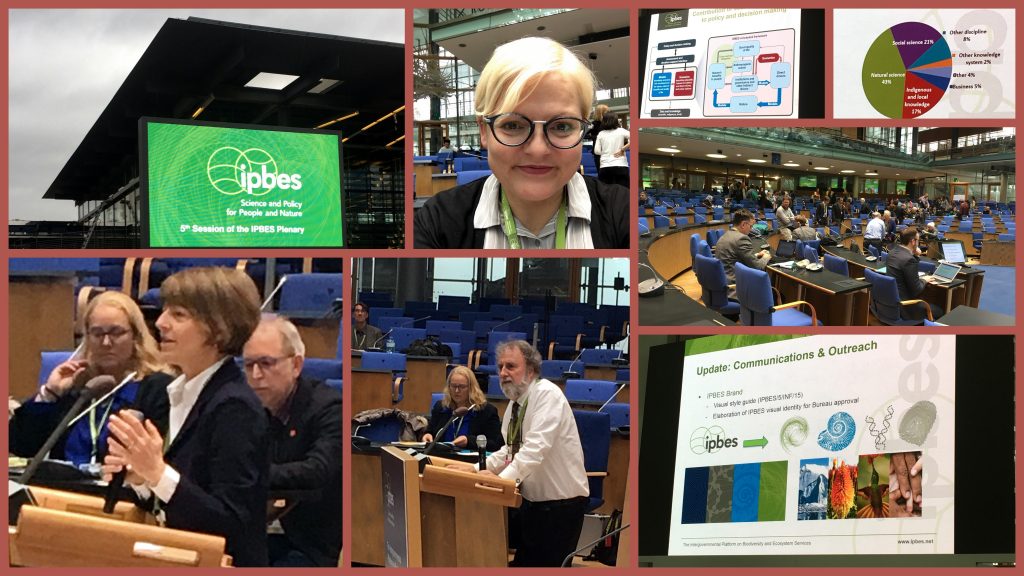 Bonn, Germany, 7–10 March 2017 — APN was represented at the Fifth Plenary of the Intergovernmental Platform on Biodiversity and Ecosystem Services (IPBES-5) held on 7–10 March 2017 in Bonn, Germany as a stakeholder of the Platform.
At the Stakeholder Day prior to the plenary session, stakeholder representatives listened to presentations on the work programme and progress on elements of the IPBES work programme as well as the key topics for IPBES-5. A key message from the Stakeholder Day was the need to strengthen awareness of the importance of issues related to biodiversity and ecosystem services on the global agenda. Biodiversity and ecosystems services, as Sir Robert Watson, Chair of the Multidisciplinary Expert Panel noted in his talk, greatly impact development, social, security agendas essential to the United Sustainable Development Goals. IPBES assessments will also contribute to linking biodiversity and ecosystems with our efforts to address climate change under the Paris Agreement, which is essential to the future of the planet.
Since the inception of IPBES, APN has been actively participated in the activities of IPBES as a stakeholder, especially in the area of information sharing and capacity development on regional assessment of biodiversity and ecosystem services, in line with APN's strategic goals of enabling regional collaboration and enhancing Asia-Pacific nations' capacity to participate in global change and sustainability research.
APN also participated in the plenary session of IPBES-5 as an observer organization.