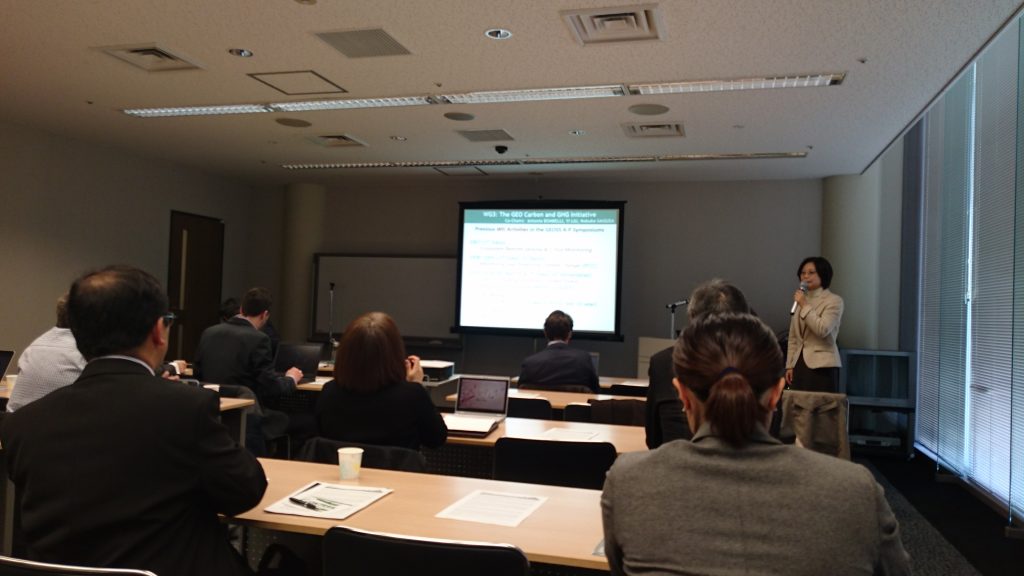 Tokyo, 12 January 2017 — APN was represented at the 9th GEOSS Symposium held on 11–13 January 2017 in Tokyo, Japan. A presentation was given to show the development of APN since its establishment in 1996 and lessons learned from its recent strategic evaluation.
APN has been engaged with GEOSS through supporting research and capacity development projects particularly related to the task group of Asian Water Cycle Initiative. Entering its fourth strategic phase, APN noted more collaboration potentials in terms of research, capacity development, and networking and outreach, particularly to support the implementation of the Paris Agreement, Sustainable Development Goals and the Sendai Framework for Disaster Risk Reduction.
The 9th GEOSS Symposium, themed "Earth observations supporting the implementation of the SDGs in the Asia-Pacific Region", brought together GEOSS members from various countries in the Asia-Pacific. The keynote speech by Dr. Sanjaasuren Oyun, Chair of Global Water Partnership, emphasised the importance of concerted efforts towards implementing SDGs and how science on earth observations plays an important role in such efforts. The Symposium allowed member countries and GEOSS partners to share their recent GEO-related activities.
For more information on the 9th GEOSS Symposium:
https://geoss-ap-symposium9.org/announcement.html
For more information about APN's engagement in GEOSS: