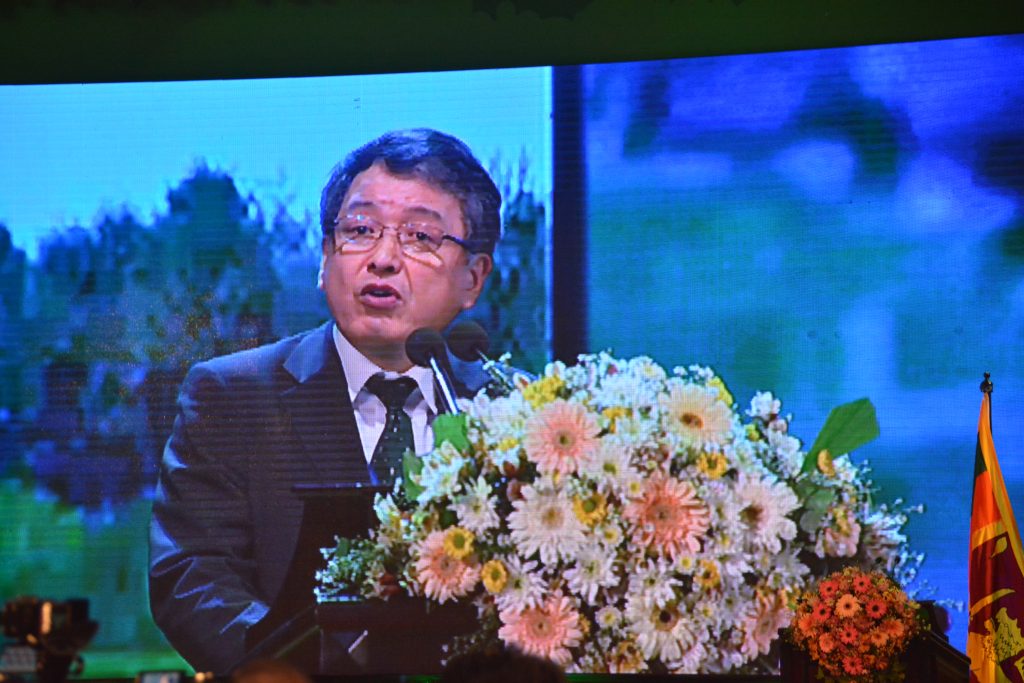 Adaptation to climate change is becoming the new reality for many countries and for many actors that strive to equip their growing populations with the means to survive and thrive in a vastly different world. Many policies are in place, but translating them so that they facilitate real action can become a real challenge given the often fragmented approaches, thinking, and perspectives that had espoused them in the first place.
The 5th Asia-Pacific Climate Change Adaptation Forum held in Colombo, Sri Lanka last week with the theme "Adapting and Living below 2°C:  Bridging the Gaps in Policy & Practice" explored platforms and concrete pathways for even greater partnerships by governments, civil society, and business. The Forum brought together over 1000 policymakers, scientists, donors, youth, and representatives from over 50 countries with the sessions organised under four major streams: Adaptation Planning, Financing for Adaptation, Climate Resilient Development, and Multi-actor cross learning. For each of these streams, the Forum explored translating policies into practice and translating practice into policies (upscaling), and how more participation from the private sector can be elicited. Lessons from a decade of adaptation policy and action were learnt, looking not only at what worked but also what did not. With the growing interest and with the recognition of adaptation not only as a development imperative but as an existential one as well, the Forum has drawn meaningful outcomes for further actions.
Mr. Shigemoto Kajihara, Vice-Minister for Global Environmental Affairs, and Ms. Yuko Hoshino, Research and Information Office, Ministry of Environment, Japan both emphasised at the plenary sessions that the Ministry of Environment of Japan will continue to promote climate change adaptation research and activities in the Asia-Pacific through global research networks like APN, one of the important networks working towards sustainable development goals in the region.
APN's focused activities under the 5th APAN Forum 2016:
Day 1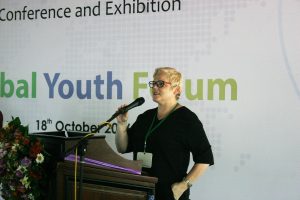 On Day 1, Dr. Linda Anne Stevenson, Head of Communication and Scientific Affairs, APN Secretariat, gave a presentation about APN at the Global Youth Forum on Climate Change (GYFCC) – one of the main events of the Sri Lanka NEXT – "A Blue-Green Era" hosted by the Ministry of Mahaweli Development and Environment of Sri Lanka.
Day 2
On Day 2 of the Forum, APN successfully held two sessions, one under Stream 3 themed "Collectively addressing adaptation, disaster risk reduction and loss and damage" co-organised with the International Center for Climate Change and Development (ICCCAD) and the other themed "Informing decision-making and effective policy reform with research on adaptation measures" under Stream 4. The showcased projects in the two sessions not only provided unique insights of linkages between climate change adaptation, disaster risk reduction and loss & damage but also highlighted the importance of science-policy interactions and science-informed decision-making processes to ensure a more resilient Asia-Pacific. The sessions attracted high interest and active interaction from the audience as policymakers and scientists from various countries and open opportunities for future partnerships and collaborations.
For further information of the APN-ICCCAD session under Stream 3.
For further information of APN's session under Stream 4.
Booth Exhibition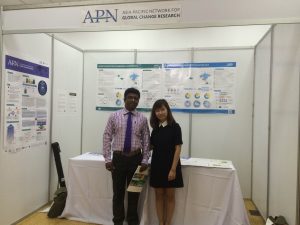 APN's presence at the Forum also includes a booth exhibition in the Market Place area, where we showcased our latest activities and publications on climate change adaptation. The exhibition attracted a great interest and hundreds of knowledge products were taken home by the participants and the general public
---
NOTE TO EDITORS:
The Asia-Pacific Network for Global Change Research (APN) is a network of 22 Member Country governments that promotes global change research in the region, increases developing country involvement in that research, and strengthens interactions between the science community and policy makers.
APN was established in 1996 and its Secretariat is based in Kobe, Japan. APN supports its member countries via annual open calls for research and capacity development proposals under its core programmes and frameworks, and by organising events such as science-policy dialogues and proposal development training workshops to engage the participation of scientists and policy makers in achieving its science and policy agendas.
For more information, please contact:
Dr. Linda Anne Stevenson, Head, Division of Communication and Scientific Affairs, APN Secretariat, email: lastevenson@apn-gcr.org
Ms. Dinh Huong Long, Programme Fellow, APN Secretariat, email: hdinh@apn-gcr.org