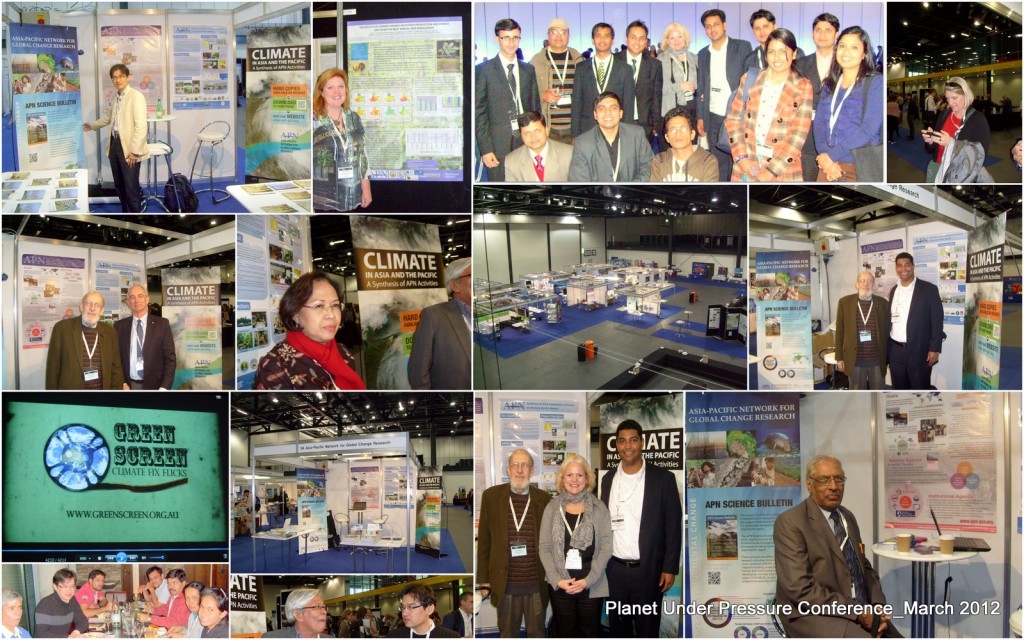 29 March 2012, London, UK — The biggest gathering of global environmental change specialists in advance of the United Nations Rio+20 Summit, the Planet Under Pressure conference attracted over 3000 scientists and decision-makers across the world to discuss global challenges and offer new solutions. More than 3000 people participated online through video webcast and various social media platforms.
Scientists issued State of the Planet Declaration that summarizes the key messages emerged from the conference.
The APN, through its funding support to the conference, facilitated 26 scientists and policy-makers from its member countries to present their work through oral and poster presentations at the conference. We also hosted an exhibition at the conference, featuring the latest work undertaken by APN-funded projects in the Asia-Pacific Region.