16-17 May 2019, Vientiane – The 11th Southeast Asia Subregional Committee Meeting was held on 16-17 May 2019 in Vientiane, Lao PDR. The Meeting was hosted by the Natural Resources and Environment Research Institute, Ministry of Natural Resources and Environment, Government of Lao PDR.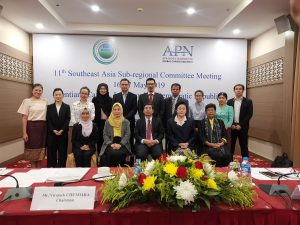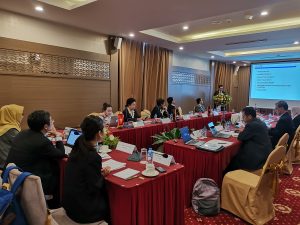 The Committee reviewed action points of the Tenth Southeast Asia Subregional Committee Meeting and the 23rd Intergovernmental Meeting, and received a report on the outcomes of the 40th Steering Committee Meeting held on 8-19 March 2019.
The national Focal Points and Scientific Planning Group members of Cambodia, Indonesia, Lao PDR, Malaysia, Thailand and Viet Nam made presentations on the main challenges and policy developments related to global change and sustainability in their respective countries, and discussed possible strategies to effectively utilize and strengthen APN.
Subsequently, the Committee considered and approved priority topics for the FY 2019 call for proposals of APN, which is to be announced in September upon final approval by the Steering Committee.
The Meeting also discussed plans to conduct a Southeast Asia Subregional Committee led activity, and a proposal development training workshop to be held in FY 2020.