10 February 2023—The 51st Steering Committee meeting was held online, attended by elected national Focal Points from four subregions of APN, Co-Chairpersons of the Scientific Planning Group, and representatives of donor countries.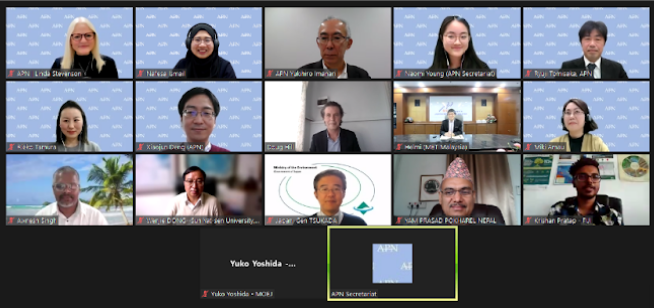 The meeting commenced with opening remarks by Dr Douglas Hill, national Focal Point for New Zealand and Chairperson of the Steering Committee, and Mr Ryuji Tomisaka, Director of the Secretariat. The Steering Committee reviewed action points from the previous meeting and approved a report from the Secretariat on recent activities and budget status. The Committee also approved proposed budget reallocations, discussed subregional cooperation activities, and considered next steps for monitoring and evaluation of the 5th Strategic Phase of APN.
The next Steering Committee meeting will be held in mid-2023 in Kobe, Japan.