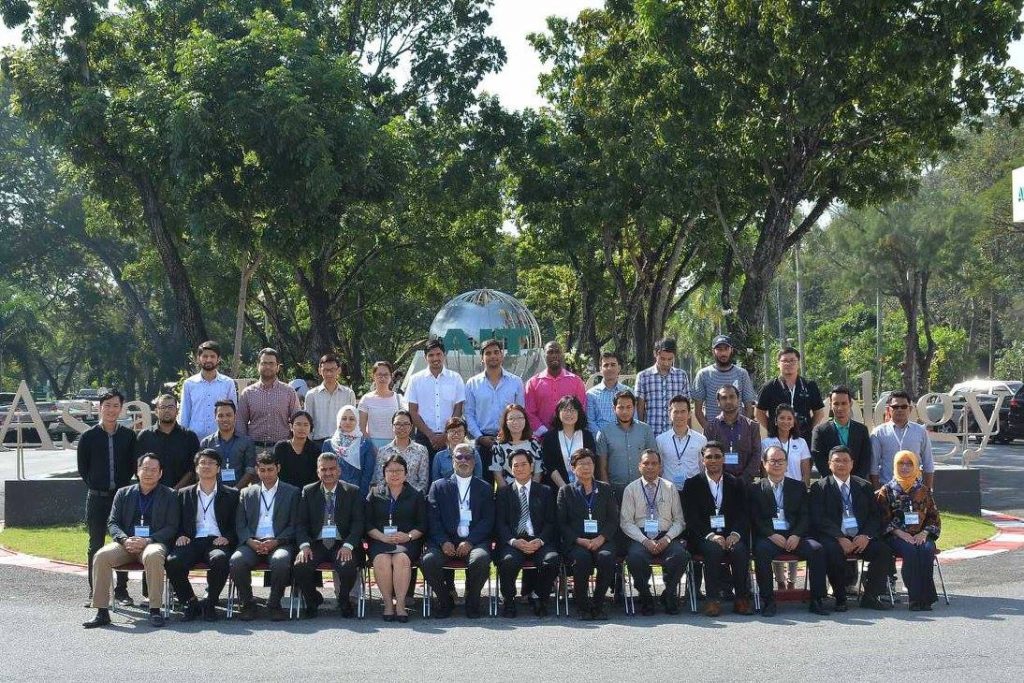 13-14 December 2016, Bangkok, Thailand – A two-day workshop on "Adapting groundwater of Asian cities to climate change: bridging the science and policy interface" successfully concluded at the Asian Institute of Technology (AIT), Thailand.
The workshop focused on sharing the status of groundwater resources of four cities in Asia under the changing context and discussion of a draft framework for groundwater vulnerability assessment to climate change. It was conducted as an activity of an APN-funded project jointly implemented by AIT and Institute for Global Environmental Strategies (IGES), Japan. Collaborating institutions include Department of Groundwater Resources, Thailand, Ministry of Natural Resources and Environment, Viet Nam, Water and Power Development Authority, Pakistan and the University of Brawijaya, Indonesia.
In his opening remarks, Prof. Worsak Kanok-Nukulchai, President of AIT highlighted the important role of groundwater in major cities of the world and its assessment in the context of climate change. He pointed out that the event is a capacity building opportunity as well as an avenue to jointly address the issues of climate change and water securities in cities. Dr. Jariya Boonjawaat, Member of Scientific Planning Group of APN underlined the analogy between groundwater and water in human body – both unseen yet key to the sustainability of the corresponding systems. A keynote speech "Overview of Climate Change and Groundwater Resources" was delivered by Dr. Jayakumar Ramasamy, Chief, Natural Science Sector, UNESCO, Bangkok Office. He stressed that as climate change cannot be eliminated, local adaptation strategies are necessary and groundwater has a lot of potential in increasing water securities in cities in the context of climatic and non-climatic changes.
The first day of the workshop included presentations on groundwater resources under climatic and non-climatic changes. The presentations covered modelling and non-modeling approach of assessing the impact of climatic and non-climatic change on groundwater and groundwater and sanitation nexus. This was followed by a non-technical session of meditation tutorial for mind refreshment. Afterwards, country delegates from Indonesia, Thailand, Viet Nam and Pakistan presented on the status of groundwater resources in the context of climate change in each city studied under the project. The last session consisted of an update on projected future climate of the four cities.
On day two, Dr. Vishnu Prasad Pandey introduced the framework for assessing groundwater vulnerability to climate change, which acted as a starter for the ensuing group discussion on finalising the framework. After summarising the discussion, Dr. Sangam Shrestha, leader of the project, thanked all the participants and sponsors for making the event successful and expressed his hope that the outcome of the workshop would help the steady progress of the project and contribute to strengthening future collaboration.
Project information: https://www.apn-gcr.org/resources/items/show/2042
[wptabs]
[wptabtitle] Photos [/wptabtitle]
[/wptabs]