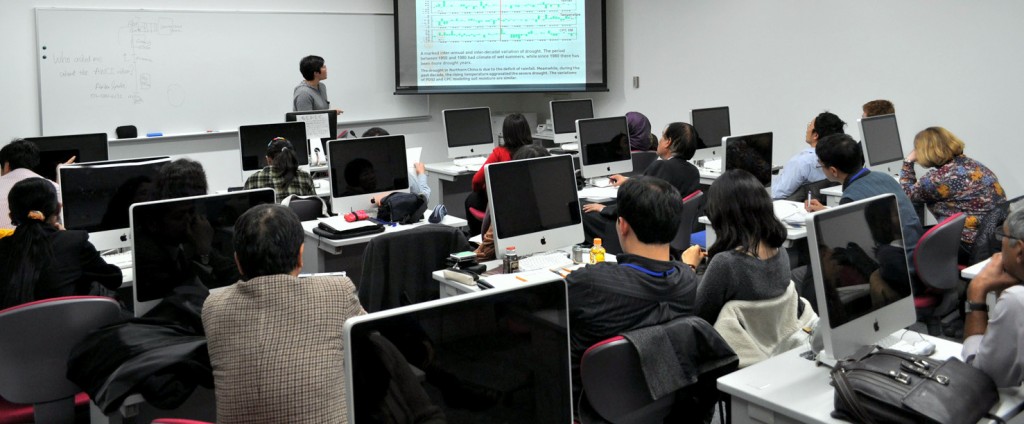 One of APN's four goals is improving the scientific and technical capabilities of nations in the region. It is vital that countries in the Asia-Pacific region have the capacity to conduct high quality research that provides underpinning scientific support for policy makers and policy-making processes.
CAPaBLE Programme
Opportunities under the CAPaBLE Programme
Under the CAPaBLE programme, thousands of young and early-career scientists have been provided with opportunities to develop their knowledge and capabilities in global change research. APN also provides funds through CAPaBLE projects to support young/early career scientists to participate in international symposiums and present their research output.
Proposal Development Training Workshops
Proposal Development Training Workshops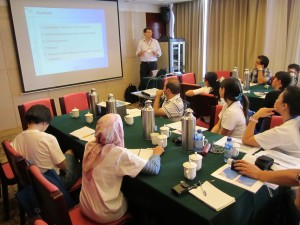 Since 2008, the APN has been conducting Proposal Development Training Workshops (PDTW) in various parts of the region. To date, ten PDTWs have been conducted in nine countries, back to back with other important meetings that brought together international participants.
Two more PDTWs were planned to be held later in 2013, in Sri Lanka and Malaysia respectively, back-to-back with Sub-Regional Committee meetings for South Asia and Southeast Asia.
Map: locations of past and upcoming PDTWs.
Mitra Award
The Mitra Award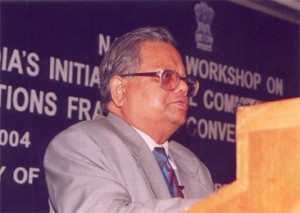 The Mitra Award for Global Change Research was established in 2010 in memory of Dr. Ashesh Proshad Mitra, APN SPG Member for India from 1996 to 2007. Dr. Mitra was a doyen in atmospheric research in India, and was recipient of the Padma Bhushan award by the Indian government in recognition of his distinguished service to the nation in the field of scientific research.
The award recognises outstanding young scientists conducting global change research in Asia-Pacific region. Every year at the IGM/SPG Meeting, young scientists from the host country are given the opportunity to present their research work in a poster session to scientists, practitioners and policy makers attending the meeting.
The posters will be judged by APN's national Focal Points and Scientific Planning Group Members of its 22 member countries, and the winner is presented the Mitra Award for Global Change Research in recognition of their outstanding work.
Past winners of the Mitra Award:
2013: Joni Jupesta, United Nations University – Institute for Advance Studies, Tokyo, Japan:
Rio+20 Outcomes into Implementation: Water-Energy-Food Security Nexus in Indonesian Palm Oil
2012: Evi Gusmayanti, Centre for Wetlands People and Biodiversity, Universitas Tanjungpura, Indonesia:
Natural properties of carbon stock in customary peat forest at Danau Sentarum National Park, West Kalimantan, Indonesia
2011: W.G.D. Lakmini, Faculty of Agriculture, University of Ruhuna, Sri Lanka:
Plant mediator to tackle climate change
2010: Woo-Seop Lee, Department of Atmospheric Sciences, Kongju National University, Republic of Korea:
The relationships between absorbing aerosols and snow cover/snow water equivalent over the Himalayas and the western Tibetan Plateau during boreal spring